PureWOD Pre-Workout
Click to scroll to reviews
Start your workout feeling energized and motivated.
Natural energy to crush your workouts, without the crash.

Made from real food sources including coconut water powder, green tea, and fruit powders.

No artificial junk, harmful additives, or unnecessary chemicals.
Pure WOD
Fuel your workouts naturally with Pure WOD — the junk-free, powdered blend made from 100% whole foods. Pure WOD delivers the boost you need to support your workouts. Most pre-workout powdered blends are loaded with fillers and junk. They give you a quick rush of energy, followed by a hard crash, not Pure WOD. Formulated by doctors to support your active lifestyle.
What you get with every scoop
Every serving of Pure WOD contains 1 cup of coconut water (to keep you hydrated) and 2 cups of green tea (for a caffeine energy boost). We've formulated the perfect blend of research-backed real ingredients, so you can fuel your body naturally. Please see our FAQ below for our full ingredient list!
What to expect from PureWOD
Most pre-workout blends come loaded with artificial ingredients. Pure WOD is all natural. No chemicals. No junk. Nothing artificial. You may experience slight tingling. That's a normal effect of beta-alanine — an amino acid found in Pure WOD that supports athletic performance and may help build lean muscle mass. Tingling will subside with regular use.
Why PureWOD?
Check the nutrition labels on most pre-workout powders. They contain more ingredients you don't know (and can't pronounce) than natural ingredients. Pure WOD contains only real foods. So you can fuel your body with whole ingredients your body needs. And none of the junk found in other products.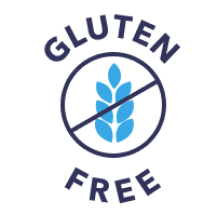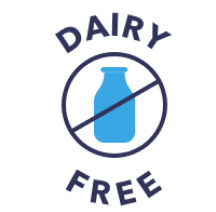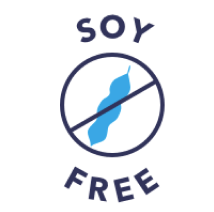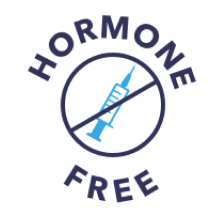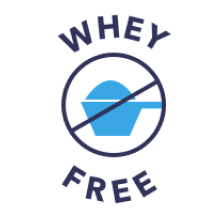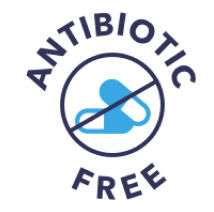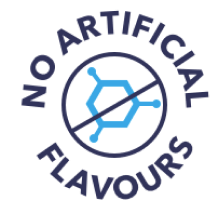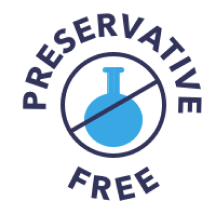 Total 5 star reviews: 235
Total 4 star reviews: 27
Total 3 star reviews: 7
Total 2 star reviews: 2
Total 1 star reviews: 1
96%
would recommend this product
Customer-uploaded media carousel. Press left and right arrows to navigate. Press space or enter to open more details.
Slide 1 selected
Pure Joy

This WOD gets me through morning workouts every day and leaves me refreshed and hydrated. I appreciate that the ingredients are clean and the flavor is good.

I like having this pre workout and the Prime Protein post workout in the morning — I feel like a million bucks afterward!

I absolutely love this product!

This is a perfect pick me up! I drink it before I workout and love the extra push! Energy with the crash.

love it!

Really helps me with my workouts and taste great!

I love this stuff

This is a great replacement for coffee in the morning. It gives me a little burst of energy without the jitters, bad breath or bathroom rush that comes with coffee.

I use it before a workout and it feels like I have a bit more energy than I did before using it.

I love the natural ingredients list.

PureWOD

I'm not usually a pre-work out person but this stuff is awesome. I can definitely tell the difference if I do a hard training with or without it. The tingling sensation was a little weird at first but now I look forward to it.
Reviews Loaded
Reviews Added
You made it this far
Learn more. Keep going!
What's in a scoop and what do all the ingredients do?

Each ingredient is designed to let you get the most out of your workouts. This is done by boosting energy, increasing endurance, improving recovering, and helping building muscles. Ingredients per 17g scoop: 4g Creatine Monohydrate, 2.5g Beta Alanine, 1.5g L-Citrulline Malate, 2g L-Leucine, 1g L-Isoleucine, 1g L-Valine, 1g Coconut Water Powder, 500mg L-Arginine AKG 2:1, 500mg L-Carnitine, 300mg Green Tea Leaf Extract.

Why should I take PureWOD over other pre-workout supplements?

PureWOD is the first all-natural pre-workout on the market with no artificial ingredients, sugars, or colors added. You won't find fillers, binding agents, or chemicals in our packaging. Only the vital ingredients you need to get more out of your workouts. We spent years perfecting this blend. The ingredients found in PureWOD are dosed at a therapeutic level (unlike other supplements) so you get the full benefit of each ingredient.

Will PureWOD upset my stomach like other pre-workouts do?

Most pre-workout supplements upset your stomach because they're loaded with artificial ingredients, sweeteners, fillers, binding, or anti-foaming agents. These ingredients irritate the digestive system because they're not natural. PureWOD is made from 100% natural ingredients that your body wants and needs. This should eliminate any risk of upset stomach.

How much caffeine is found in each serving of PureWOD?

Every serving of PureWOD is packed with 200 mg of natural caffeine from green tea. Unlike chemically derived caffeine found in other supplements, our caffeine is slow release. This keeps you from getting those unwanted side effects (jitteriness and "caffeine crash").

How many grams of carbs/sugar are in every serving of PureWOD?

Zero. Not many pre-workout blends can make that claim. Other supplements load their products with sugars (to improve taste). But all that does is feed your body unhealthy ingredients (and give you an unwanted crash). PureWOD contains absolutely no artificial sweeteners or sugars. Does this make our pre-workout powder less sweet than others? Yes, it does. Does it make it far better for your body? 100%.

When should I take PureWOD?

Enjoy PureWOD 20 - 30 minutes before your workout. It mixes easily with your favorite hot or cold drink. Although it's best used for workouts, you can also take PureWOD anytime throughout the day. It's the perfect supplement to have whenever you want a natural energy boost fueled by real foods.

I train at night. Can I take PureWOD in the evenings?

That depends on your caffeine tolerance. The boost in energy you experience with PureWOD comes from natural caffeine found in green tea. If caffeine in the evening disrupts your sleep than you should avoid taking PureWOD in the evening. Most other pre-workout supplements should not be taken at night at all. That's because they're made with added sugars that disrupt sleeping patterns. PureWOD contains zero sugars. Many of our customers who could not take other pre-workout supplements at night are able to use PureWOD without disrupting their sleep.

Is PureWOD vegan, dairy-free, gluten-free, and paleo approved?

Yes! :)
Save 10% on your first order